Posted by Crystal "Belle"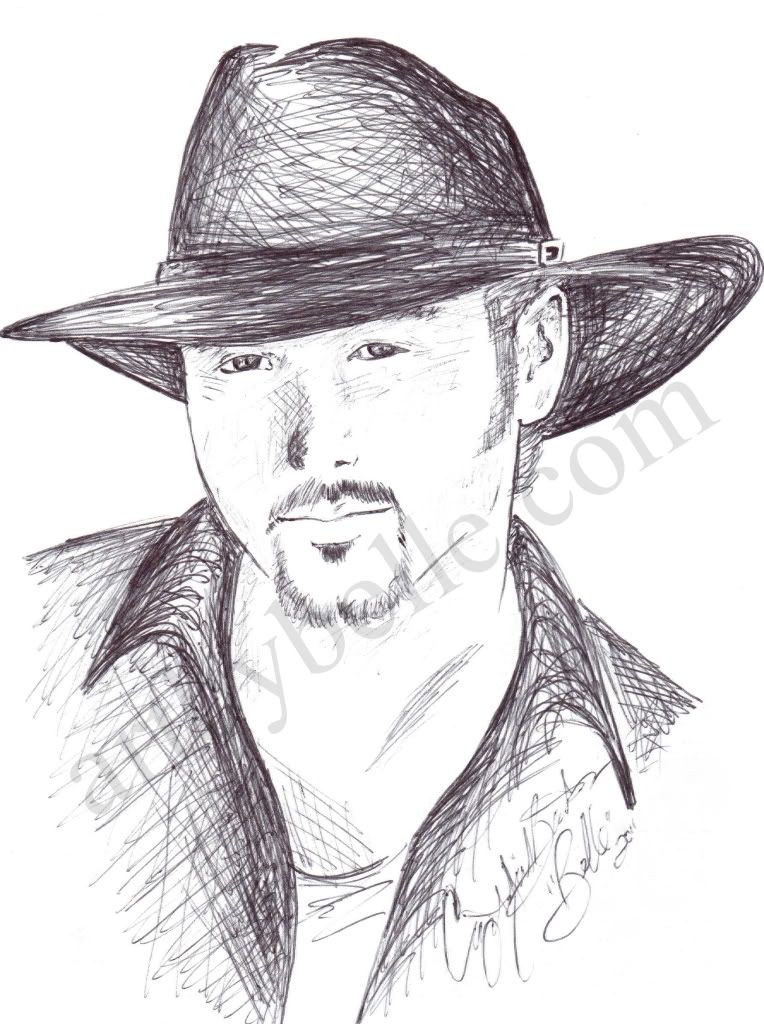 OK, so not exactly what you may be thinking...
I'm not getting a tattoo of Tim McGraw, this is my latest sketch.
I wanted the contrast more severe, so I did the entire sketch with ink! No pencil lines and no smudging! The result was very crisp. What do you think?
Originally I wanted to complete a series of celebrity sketches in my sketch book and try to get them autographed, but this one was done on a separate sheet and will be made available in several sizes. Which do you think will be the most popular?
1 Comment:
KEL said...

June 2, 2011 at 12:29 PM

 

I love this! I would like to see them in wallet and 4x6 or 5x7 sizes! Great job!